Dreamstime is a distinguished leader in stock photography and a major supplier of high quality digital images at unbelievable prices.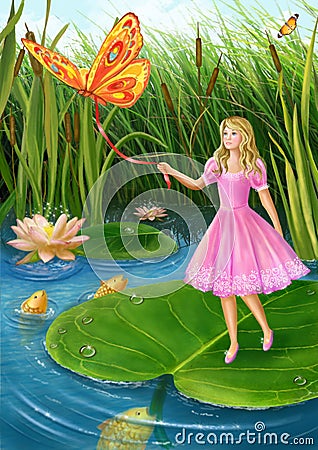 Tiny sailed past many towns, and the little birds in the bushes saw her, and sang, "What a lovely little creature;" so the leaf swam away with her farther and farther, till it brought her to other lands.
Far out in the stream grew a number of water-lilies, with broad green leaves, which seemed to float on the top of the water.The old toad bowed low to her in the water, and said, "Here is my son, he will be your husband, and you will live happily in the marsh by the stream."
She came at last to the door of a field-mouse, who had a little den under the corn-stubble. There dwelt the field-mouse in warmth and comfort, with a whole roomful of corn, a kitchen, and a beautiful dining room.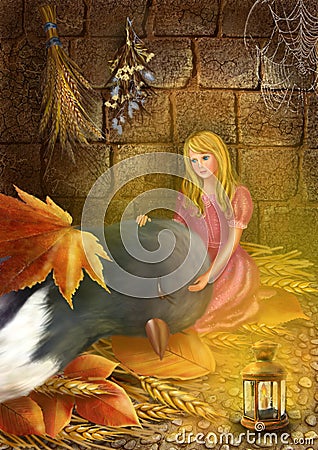 Then the swallow rose in the air, and flew over forest and over sea, high above the highest mountains.
He took the gold crown from his head, and placed it on hers, and asked her name, and if she would be his wife, and queen over all the flowers.